Meter reading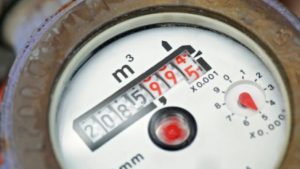 Our company prepares to complete its offer, proposing the metering of consumption giving users a professional service to 360 ° that provides services to the dictates of the law such as rodent control, disinfection of drinking water tanks and meter reading. Our company aims mainly to take charge of the representatives of the owners, the acquisition of the drinking water consumption bill that is issued for the building, after setting up the reading for each apartment and the general counter, concluding with the breakdown of consumption and the amount of the overall bill at all according to consumption condos detected with the above reading.
D.P.C.M 14 March 1996 n 62 s.o
*Act No. 36 of January 5, 1994 has been repealed and superseded by D.L. No. 152 of 3 April 2006 where it reinforces what was said, extending this requirement to manufacturing and tertiary activities. Each owner can impose, to all the other neighbors the installation of the same, if not friendly, at the meeting, also by order of the competent judge in the Peace. The installation regarding these counters would constitute not only a water-saving but would solve the constant abuse, and quarrels that arise from the breakdown of expenditure. In condominiums, in fact, the above breakdown of expenditure is based on thousandth value of the apartment or on the number of residents in each appartamento.But this is not the ideal solution, since none save water, knowing that spending will be allocated to all.
Extract of D.P.C.M.
8.2.8. Measurement.
The measurement of volumes delivered to the user is carried out, to the point of delivery, using counters, meeting the requirements set by the decree of the President of the Republic August 23, 1982, n. 854, according to EU Directive no. 75/33. Where there mouth deliveries calibrated or counters unfit, it must be the installation of meters under the law.
In connection with Article 5, paragraph 1, letter c) of the Act * January 5, 1994, n. 36, where he currently delivery and measurement are performed for grouped users, the internal distribution of consumption must be organized by and at the user's expense, through the installation of individual meters for each dwelling unit.
Site survey for service beginning
Acquisition of the condominium bill
Meter reading of individual condos
The consumer division of the bill paying agency according to the single unit consumption
Invoicing on paper bill
If you find your water meter illegible or damaged because ice or for any other reason calls now your manager and let it replaced immediately, unreadable and damaged water meter is of no use and might start losing.
Safe intervention
safely and in accordance with intervention

Timely and efficient
Rapid interventions with maximum results
24/24 Support
Always available to take charge of your requests