Reclamation tanks and cisterns
Ligur Control provides a complete service of cleaning and disinfection tanks and cisterns , put act by a highly qualified personnel in accordance with the regulations governing the maintenance of these types of containers.
Operating cleaning steps being performed meticulously, by voiding the tank , releasing regular certification of such disinfection.
For the operation of cleaning tanks are used specific products together with high-pressure equipment, ensuring a particularly effective and long-lasting result.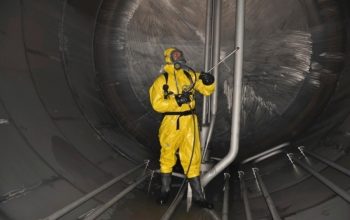 Types of interventions
Following types of Reclamation:
Reclamation oil tanks (heating)
Reclamation petrol tanks
Reclamation fuel oil tanks
Reclamation oil and naphta tankers
Reclamation solvent tanks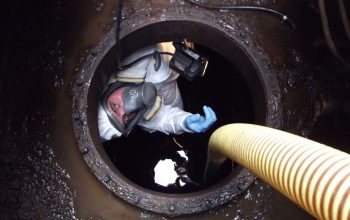 Phases of the tank Reclamation
Sump cleaning
Opening the manhole
Verification of the presence of gas with explosimeter
Sludge extraction
Operator input and cleaning with detergent to degreasing surfactants
Cleaning internal tanks
Operator drop down (with the certificate of disposal certificate)
Ultrasound examination of the tank
Pressure vessels leak testing
Securing of abandoned tanks or disposal
Continuous monitoring systems
Regular maintenance
Regular maintenance of tanks and cisterns allows not only to fulfill the obligations imposed by the law, but it helps prevent all possible problems related to the accumulation of sediments on the bottom of the same, thus avoiding malfunctions and corrosion of the same.
Ligur Control  provides an excellent service for maintenance, periodic inspections according to customer requirements, will obviously be carried out by professionalized staff with documentation to be released according to the regulations.
During the maintenance is carried out a sealing tests, in order to ensure maximum integrity of the shell by preventing the occurrence of losses and related issues.
The service is available to companies, public and private organizations and is carried throughout the Ligurian area.
If you will need to dispose of the old tank, we will activate it for removal by mechanical means. we can also charge us the replacement of underground tanks with new tanks equipped with control units for the detection of losses. It also rilascerme a document attesting the disposal in accordance with law. If it will not be possible to remove the tank will take place the safety means of filling the same with sand, or inert materials. Even in this case it is provided declaration.
Ligur Control provides professionalized personnel for each step of a tank cycle, from installation to removal. As for cleaning, one of our operators will fall into the tank through the manhole and will ensure the cleaning with specific products, succesivemante tratteramo aspiration also the residues that will be eliminated by law.
Our company carries out cleaning tanks in particular in Liguria where he worked numerous reclamation tanks in Genoa, Savona and Imperia. Also available to make interventions throughout the national territory.
Safe Intervention
Safe reclamation of tanks according to law
Timely and efficient
Rapid interventions in accordance with the law and with guaranteed results
24/24 Support
Always available to take charge of your requests