Ligur
Control
Our company deals with environmental sanitization: pest control, disinfection, pest control and containers fumigation, the products used are registered at the Ministry of Health. We employ only the latest equipment, to give top service. We guarantee services and supplies for public and private institutions, food industries, communities and nursing homes, retirement homes, hotels and restaurants, property administrators.
Rodent control effected by placement of bait dispensers of plastic material and openable only with a special key. Maximum safety for children and pets as required by Ministerial Decree 02/2012 on the prohibition on the use of bait or poisoned baits.
Our Mission
Ensuring high-quality services making use of innovative techniques and procedures in compliance with national and European laws on hygiene and health security.
Adopting ethical principles in relation to persons and the environment Corporate Social Responsibility, Ligur Control is committed to an eco-sustainable strategy for the benefit of the user and the environment.
Prevent and control pests becoming a landmark in the area, make sure that from the first survey to single out what techniques and methods to be taken to neutralize the pest to be eliminated, and to intervene in any environment both private and public entities, companies food and other industries.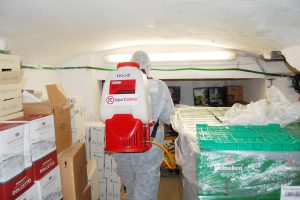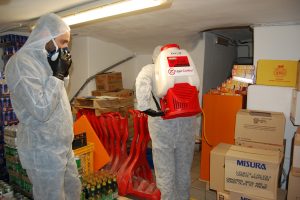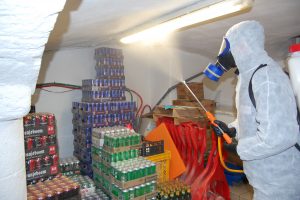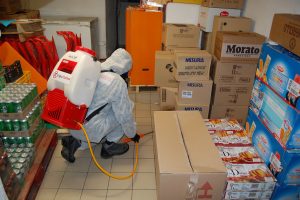 Professional interventions for any kind of disinfection in Genoa and Province.